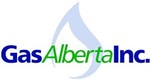 FEDERAL FUEL CHARGE INCREASE
On April 1, 2021, federal taxes on greenhouse gas emissions increased from $30 to $40 per tonne. As a result the Federal Fuel Charge on natural gas increased from $1.58/GJ to $2.1025899/GJ.
Natural Gas Utilities are required to invoice the Federal Fuel Charge as per the federal Greenhouse Gas Pollution Pricing Act. All charges collected under this Act are remitted directly to Revenue Canada.
The new rate will be automatically applied to your bill for natural gas consumed beginning April 1, 2021.
For questions and inquiries on the Federal Fuel Charge, please visit:
www.canada.ca/en/revenue-agency/services/tax/excise-taxes-duties-levies/fuel-charge.html